OK, you may have your block in mind and grand ideas on your dream home. Where to start to make that dream a reality? Getting the Concept heading in the right direction in relation to the marriage of design ideas, buildability, Budget and the attributes of the site will quickly define the parameters to move forward with.
Dealing directly with Kieran and his thirty years in the industry, he can guide you through the process of establishing a Design Brief based on your ideas and budget expectations and then applying that concept to the right location on your site.
Considering site orientation in relation to environmental factors such as climate, prevailing breezes, sunlight exposure and access are all elements the ensure the concept is heading in the right direction, and there are no surprises down the design track.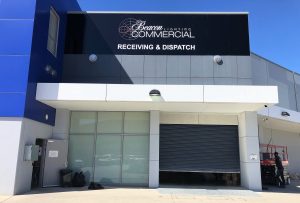 Gibson building was engaged directly by Beacon Lighting to modify an existing Warehouse into a custom-made distribution facility in Brisbane, Queensland. The modification works involved repurposing a warehouse into a purpose made facility to facilitate an expansion of the business for the East Coast of Australia.
Read More »