The Shipping Container Pool by 'Shipping Container Pools' in Coolum caught both the Client and Gibson Building's attention back in the design/concept phase.
Placing the 40ft container perpendicular to the deck and projection out to the north was conceived as a 'wow' factor.
The location of the container pool, on a steel portal frame with access via a dedicated 'bridge', meant the glass pool fence need only cross the bridge and not the full pool perimeter thus aesthetically and practically a much more pleasing outcome.
Are they adaptable to any terrain?
The Shipping Container Pool concept which is available in both the 20ft and 40ft versions is adaptable to any above ground installation.
Because the container height is of 1200mm, and can come with a dedicated stair at one end, any above ground installation would be pool safety compliant without the need for pool fencing.
How you place the container relative to slope of the terrain, will impact on cost to provide either a 'terrace' 6 metres x 2.5 metres (20 foot container) or a supporting footing system.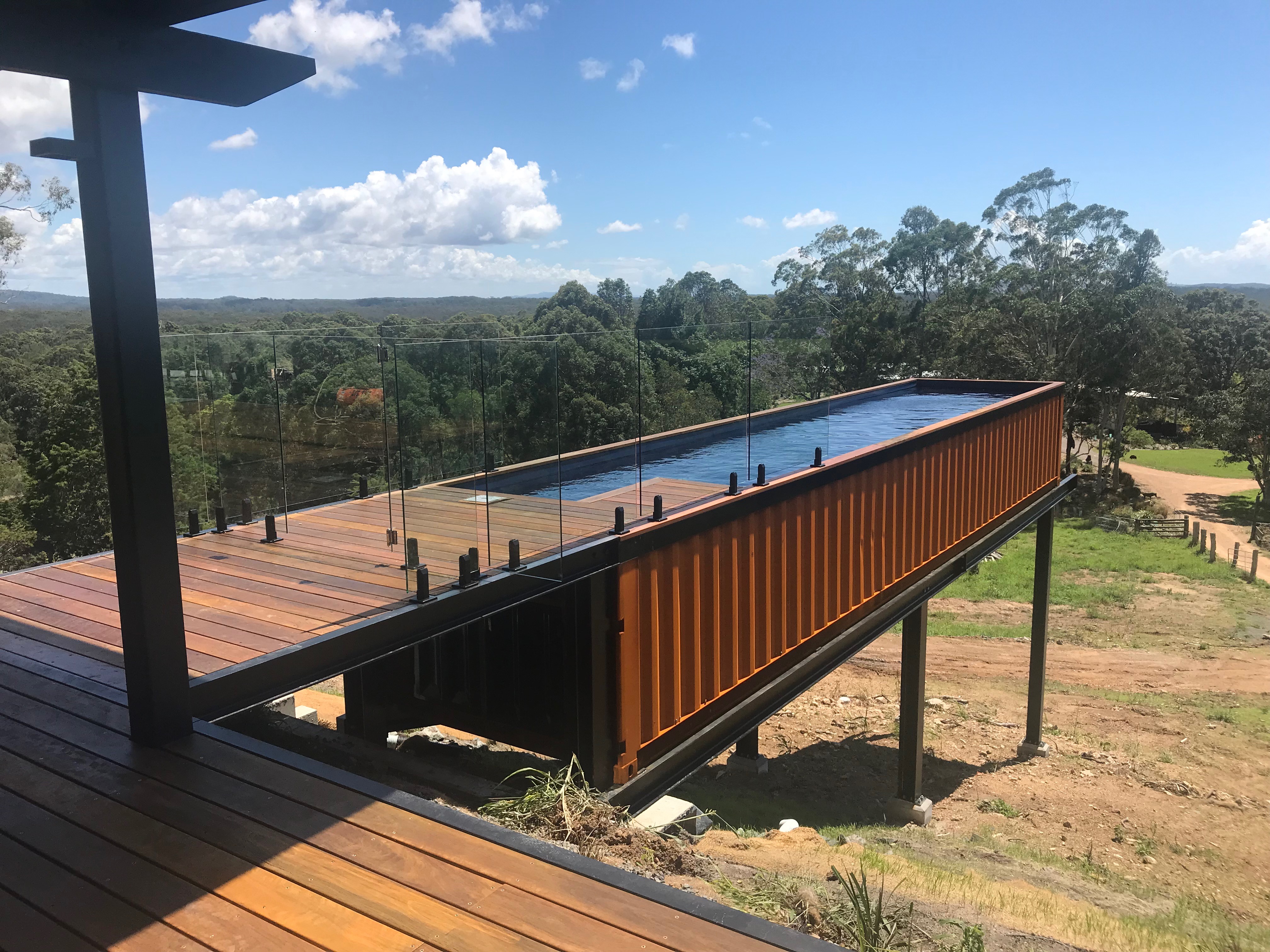 What's involved in building a Shipping Container Pool?
Such container pools are supplied by the manufacturer complete including the access stairs, pool equipment etc.
Installation on site will require a suitable base in the form of a concrete slab, crushed rock base, or a perimeter footing system.
Then a permanent underground power supply installed by an electrician will be required for the pump.
Fill with water and you are good to go!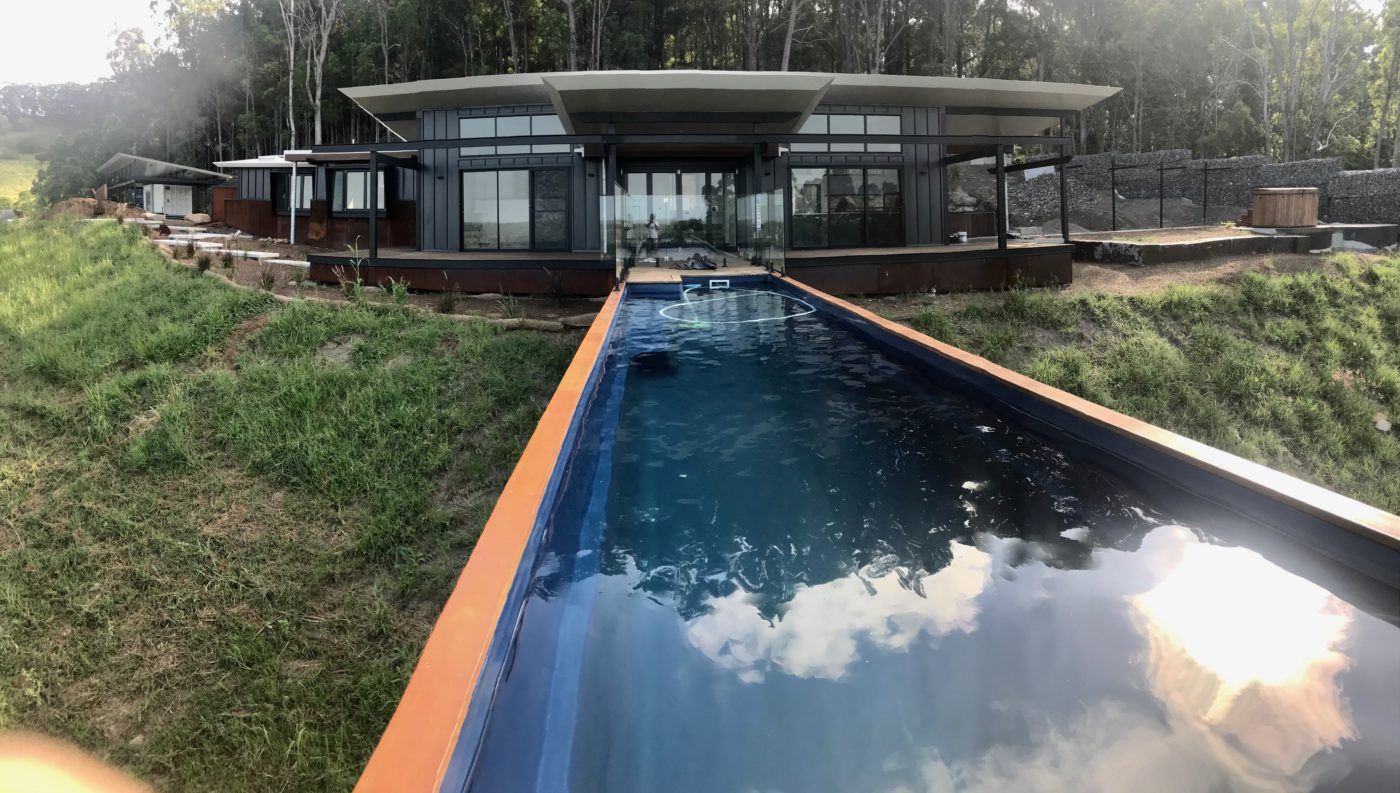 The Costs of a Shipping Container Pool in comparison to a regular pool
Generally the costs are around $20,000 for a 20ft (6 metres), and around $40,000 for a 40ft (12 metres) Container Pool. To this cost, you will need to add authority approval, base structure, delivery & installation. The costs are comparable to an inground fibreglass pool. The benefits of a container pool is that is can be installed and used pretty much the same day. In principle, it is the infrastructure costs that can be much less for a container pool.  For example, if the Container Pool is free standing no pool fence or additional works is required.
Having a pool flush with an access deck makes for ease of use, however it will require a perimeter pool fence 1200 high with the appropriate gate. Gibson Building recommends a frameless glass pool fence as aesthetically it is unobtrusive visually to the Shipping Container Pool concept.
Perimeter landscaping can help emphasise the outdoor area – provided it does not compromise access requirements.
A Container Pool is intended to display its container perimeter and as such enhance its visibility.
Watch the installation process:
Need advice?
If you are thinking about going ahead with a shipping container pool, feel free to organise a meeting with Kieran.